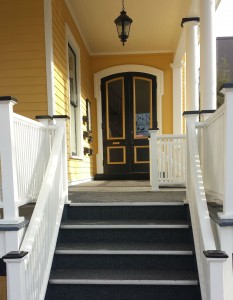 I'm always searching for the balance between having a personal space to be creative and social/community outlets. Last year, I was lucky enough to work beside the folks at Stream Collective (a co-working space in Ithaca, NY) and had a great experience. I loved the idea of a co-working space because you can share ideas and resources with other small business owners and freelance graphic designers. But this year, I've decided to move to a studio —a creative space and "a room to call my own"—in the Dewitt Historic district of downtown Ithaca, NY.
My "boutique graphic design business" is a fast growing, small firm producing lively and original brand identities, illustrations, publications (and more … ) for both print and web environments. I'm able to maintain a high-quality creative spirit of the work because I always communicate directly with the client and have a passion for the arts.
Find me on Google – My Business.